Share
OXFORD RYE WHISKY
The Dissertation
70 CL | 47.3% ABV
Regular price
Sale price
£97.50 GBP
Unit price
per
Sale
Sold out
Our twelfth batch of rye whisky is for curious minds. This unique whisky has been created using two distinct casks with differing mash bills. One is a Ramandolo cask (a sweet Italian wine) and the other is a traditional American Oak Cask. The Ramandolo cask was filled with a 100% rye mash bill; this combination has helped to produce the sweetness and delicate floral flavours within the whisky. Our traditional mash bill (approximately 70% rye, 20% wheat and 10% malted barley) has then been used within the American Oak Cask. This combination has created a distinctive flavour and colour profile, which is lighter and more fragrant than previous releases and reflective of the high rye content in the whisky.

View full details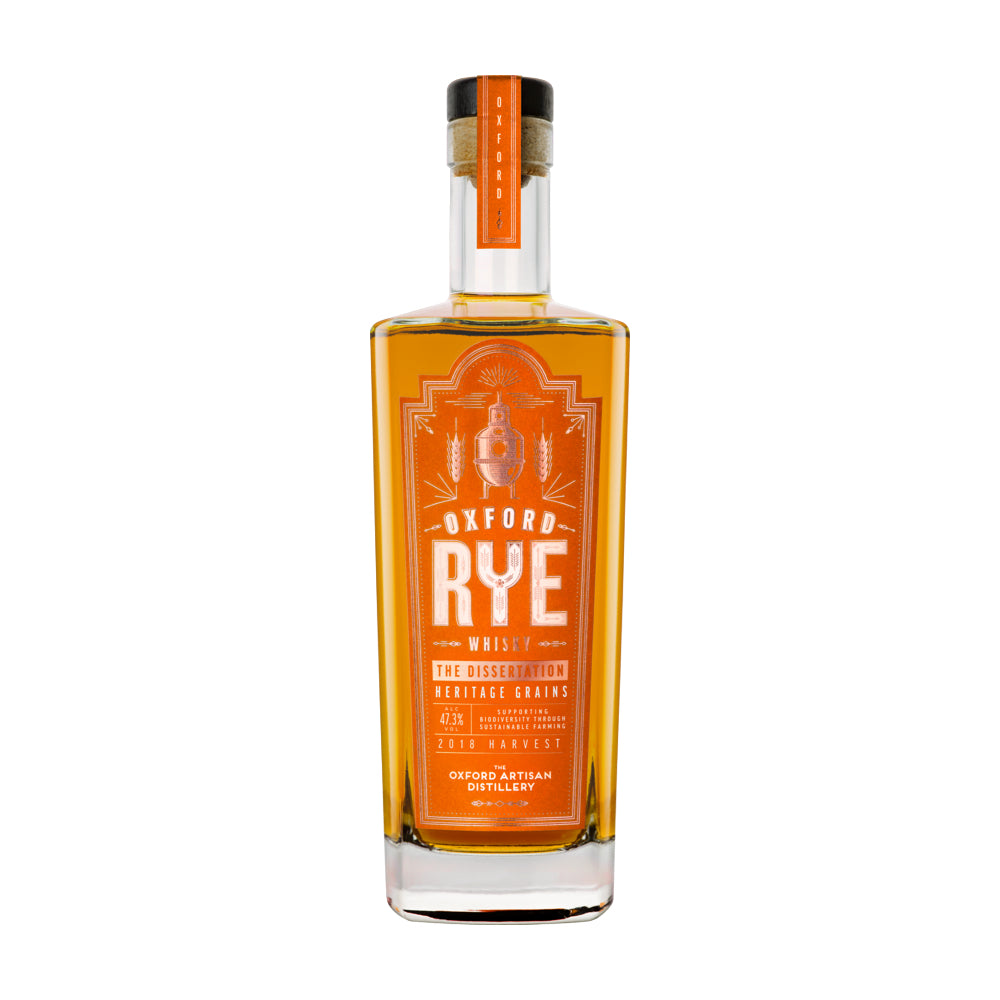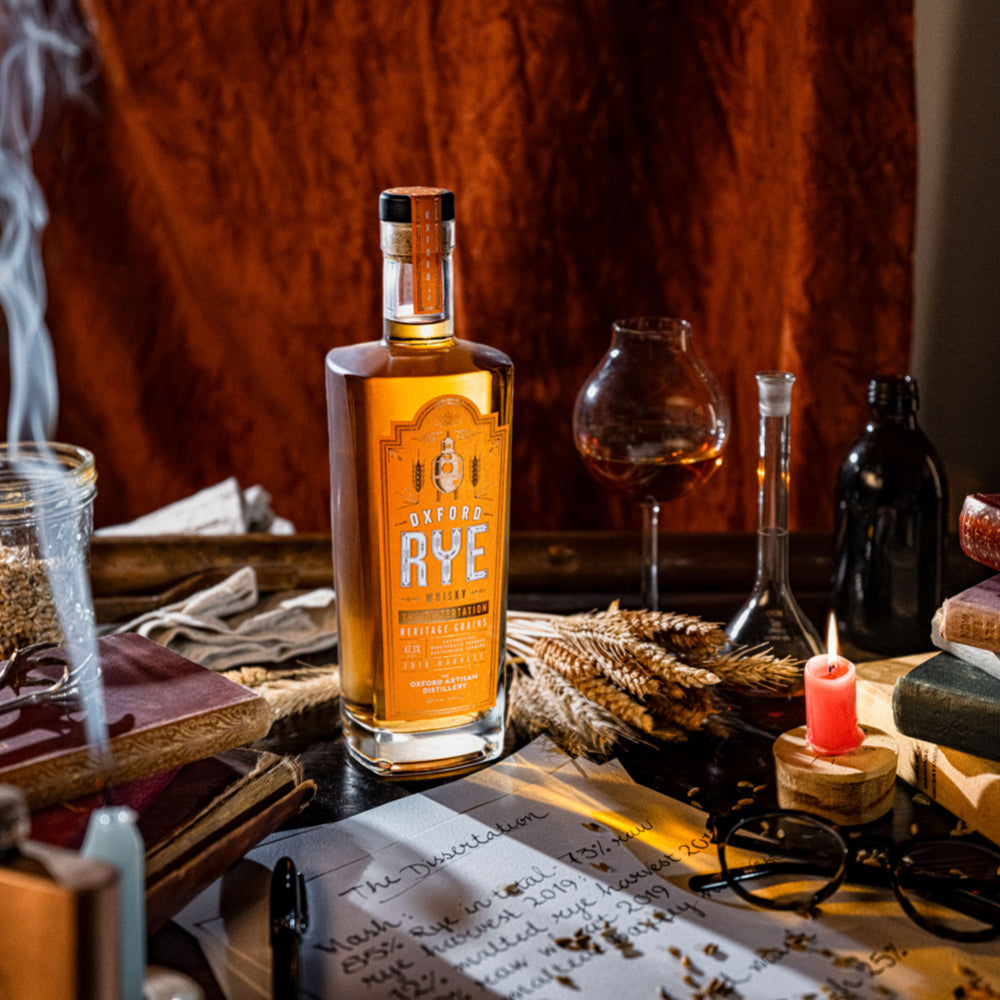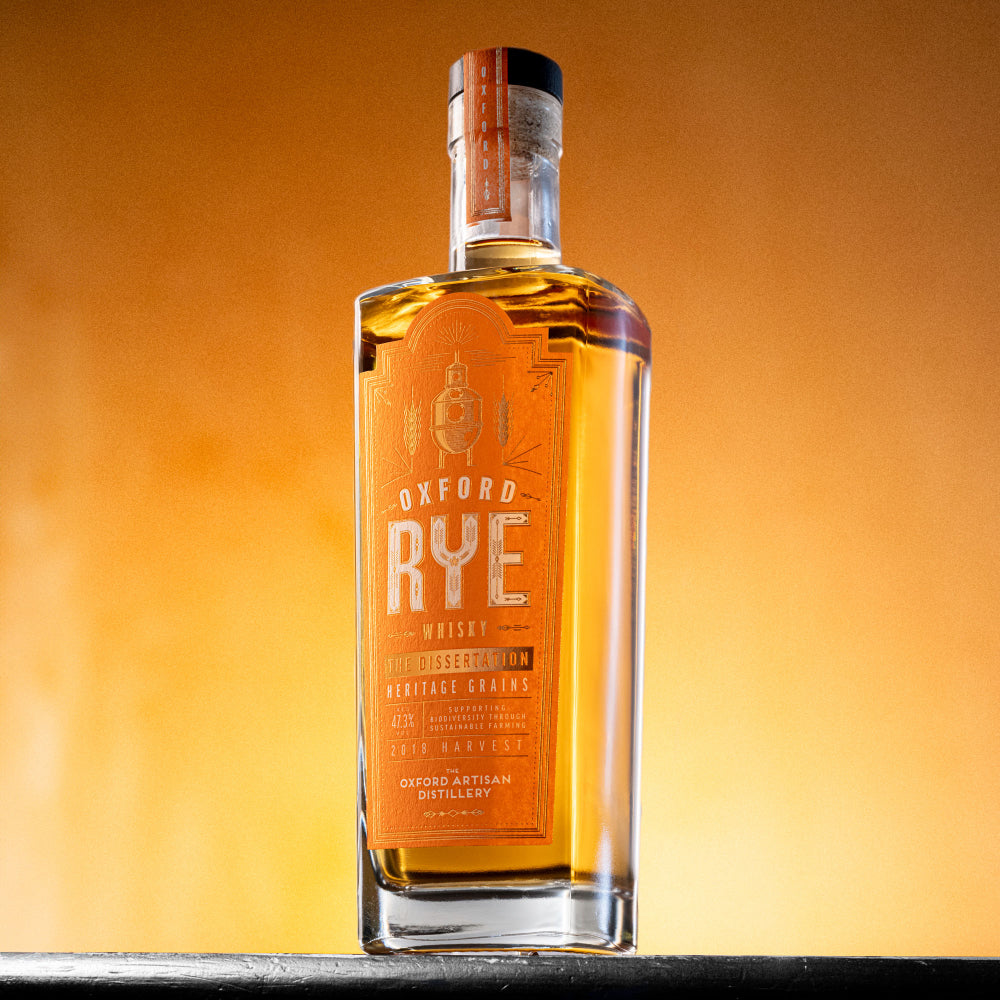 Tasting Notes

Flowers and tropical fruit play with herbs and citrus—an epic and vibrant expression of rye where candy and pastry have hints of spices.

Aroma

Aromas of fruits, flowers and sweet candies.

Palate

Herbal and soft but also presenting our house character of pastry, nuts and spices.

Finish

Lighter, fresher and spicier than our other Oxford Rye whiskies.