Share
OXFORD RYE WHISKY
Purple Grain
70 CL | 53.6% ABV
Regular price
Sale price
£77.50 GBP
Unit price
per
Sale
Sold out
Purple Grain is a cask-strength celebration of our 5th Anniversary. Crafted from heritage grains, this whisky was matured in rare Moscatel Roxo Casks from Setúbal, Portugal, resulting in a decadent whisky with a refreshing, summery punch. The resulting whisky has strong hazelnut and almond notes sit alongside dried summer fruits, fresh herbs and our classic butter-pastry house character.
Our Anniversary Rye has been an eagerly awaited annual launch since its inaugural expression in celebration of our first birthday in 2018. Last year, for the very first time, our Anniversary Rye was a whisky and this year we're chasing it up with something even more special. Introducing: Purple Grain.
MASH BILL
Though from the name you might be thinking Purple Barley, Purple Grain follows our house mash bill of 90% maslin (70% rye and 20% wheat) and 10% malted barley.
THE CASK STORY
Purple Grain is a blend of casks 296, 297, 298 and 299. The liquid began its maturation in charred virgin American oak casks for 2 years before being moved to four freshly emptied 225L Moscatel Roxo casks from Setúbal, Portugal, where it matured for 1 year and 2 months.
THE MOSCATEL ROXO CASK
Let us guide you through the Purple Grain.

Purple Moscatel, or Moscatel Roxo, is a variety of grape which was almost lost entirely when planting of its fragile vines ceased due to the risk of phylloxera, an insect pest that wiped out many celebrated vines and grape varieties. Thanks to the painstaking efforts of winemakers in Portugal, Moscatel Roxo has been revived and we can now not only drink it again but also enjoy the impact of its casks on our whisky making. It is a concept that we can relate to; shaping our future through traditions from the past.
The maturation of our whisky in these special casks enhanced the pastry character of our spirit delivering notes of pain aux raisins, alongside nuts, chocolate and stone fruit. The floral notes of the wine perfectly complement the floral character of our spirit.
View full details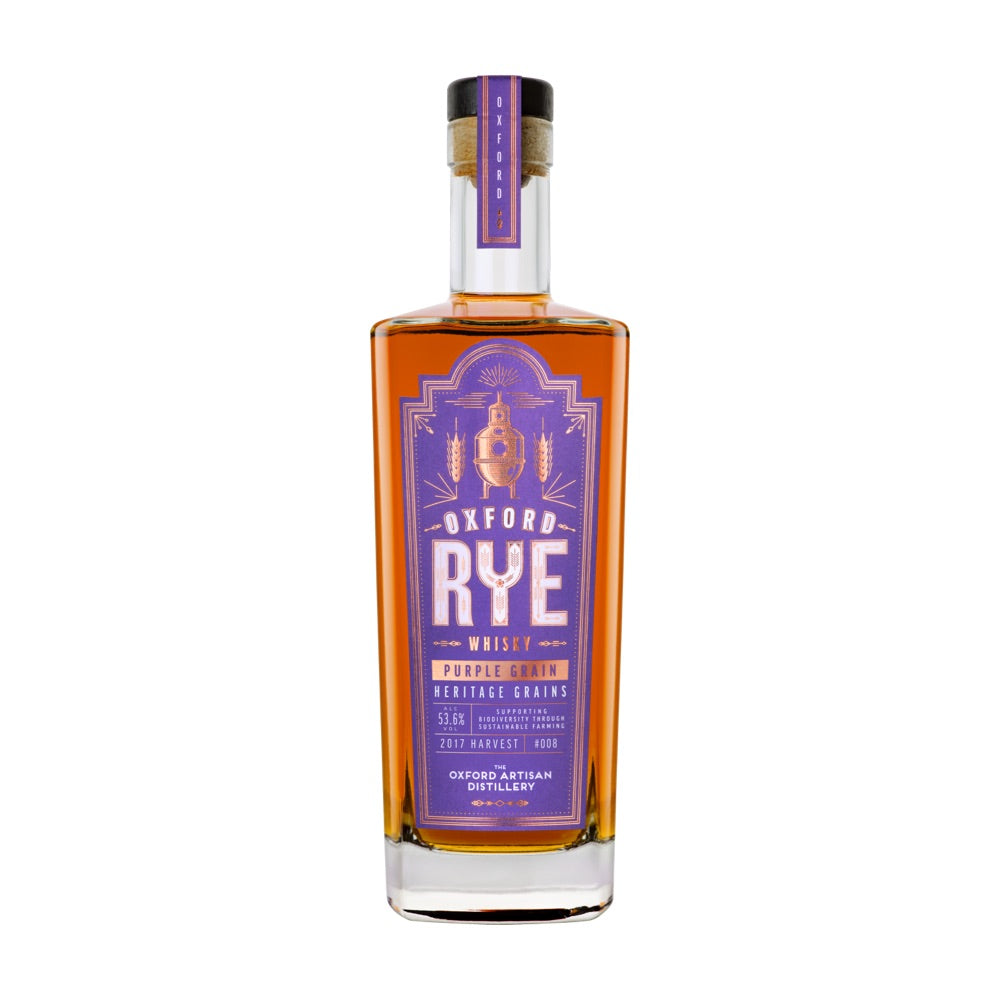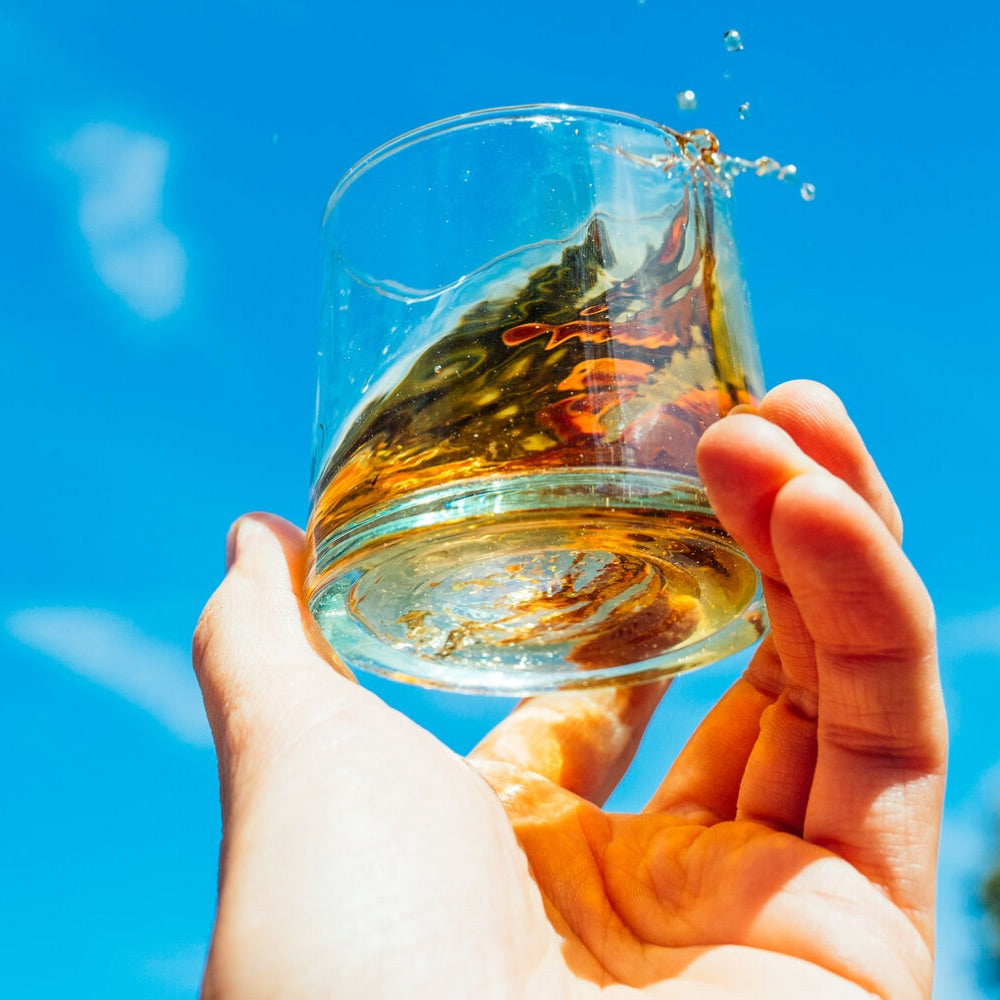 Tasting Notes

Dried summer fruits and nuts pair with our classic butter-pastry house character.

Aroma

Floral and herbal introduction with fruity notes progressing to berries, stone fruits and raisins. A complex grain profile with flapjack, buttery pastry notes, hazelnut, almonds, demerara sugar and black pepper.

Palate

Pain aux raisins with hazelnut milk chocolate. Hints of sour cream, sweet grapes and savoury salinity.

Finish

A hint of toasted sourdough, mint and Szechuan pepper.
"Anything coming out of The Oxford Artisan Distillery is going to be good."