Share
OXFORD RYE WHISKY
2017 Harvest
70 CL | 50% ABV
Regular price
Sale price
£57.50 GBP
Unit price
per
Sale
Sold out
Oxford Rye Whisky is produced from unique populations of heritage grain, farmed sustainably without the use of agri-chemicals. Restoring the land and supporting biodiversity with every bottle.
The recipe is 90% Maslin (rye and wheat grown together) and 10% malted barley. This makes for an approximate mash-bill of 70% Rye: 20% Wheat: 10% Malted Barley. This whisky is double distilled in both pot and column stills. This whisky is a blend of American Oak casks and different types of ex-wine casks to deliver a complete interaction of our grains with their own ageing in liquid form.
The result from 2017 grains is this fruity and herbal character with nutty and bready notes. Chocolate and spices pair with the savoury contribution from the soils where these grains were grown. A toasty and coffee finish rises up from our stills own influence.
View full details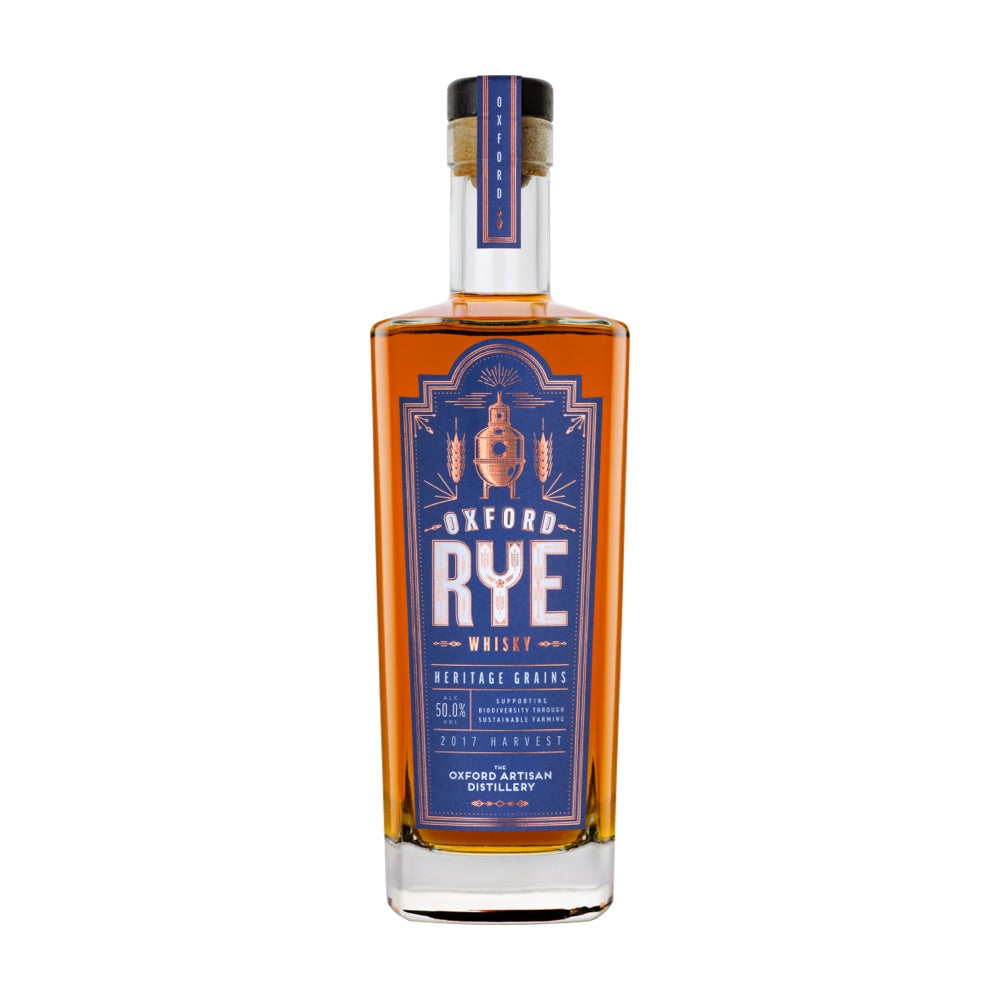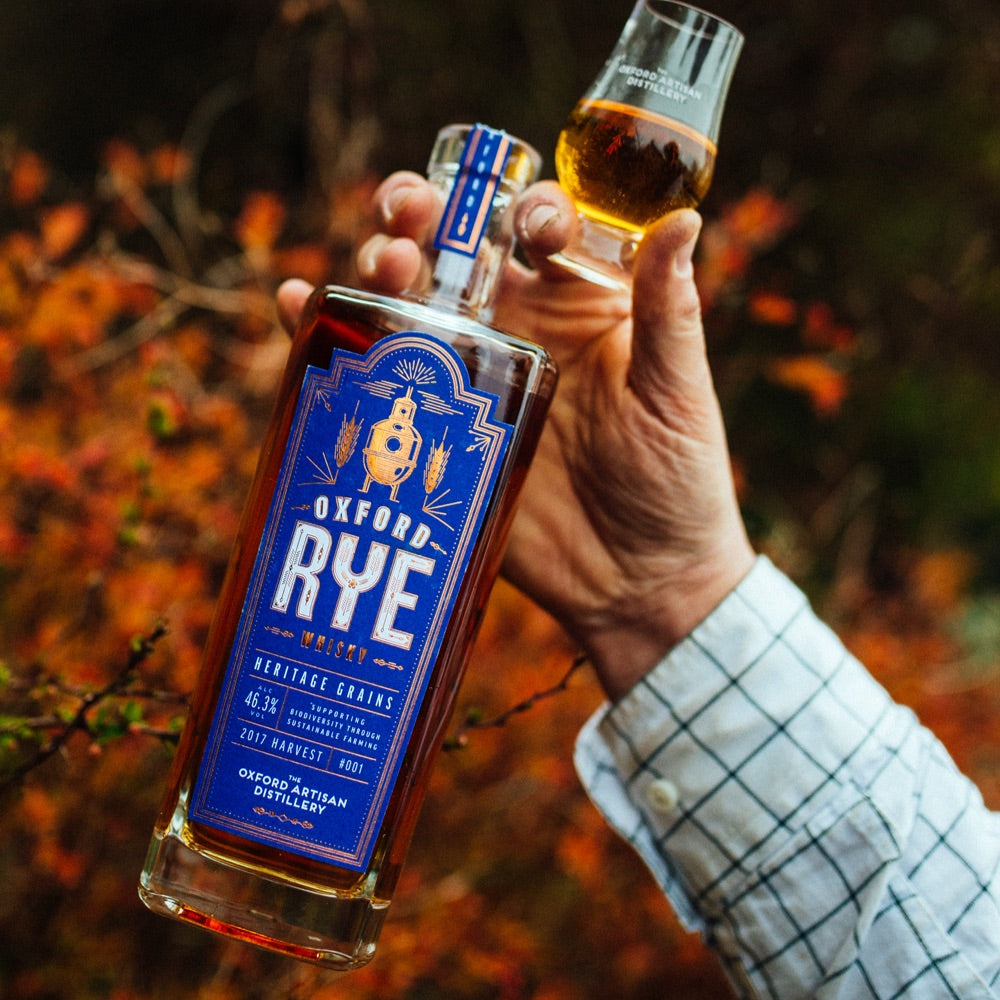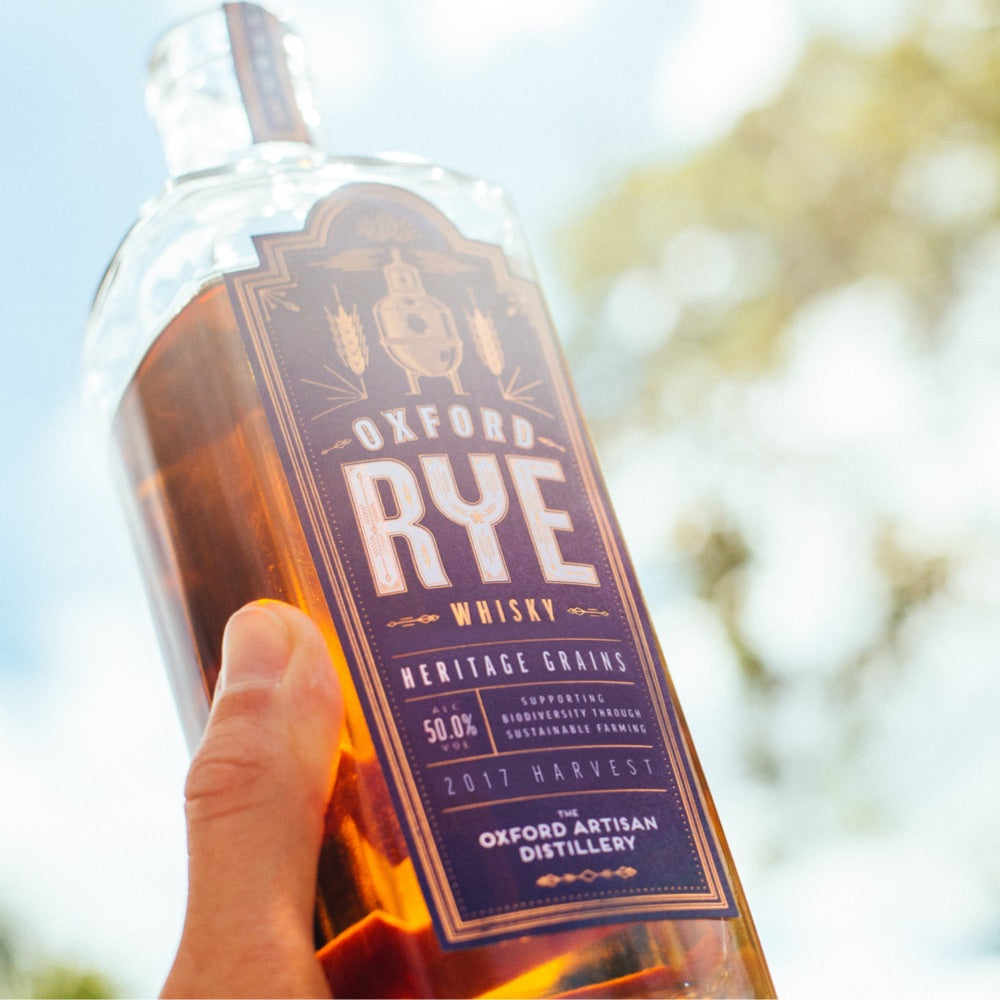 Tasting Notes

Fruits and nuts pair with our classic pastry house character with herbal hints lingering.

Aroma

Fruity and herbal introduction with berries, sour cherries, aniseed and peppermint. A complex grain profile with flapjack, dates, almonds, Demerara sugar and pepper.

Palate

Caramel shortbread with Weetabix and hazelnut milk chocolate. Hints of raisins, vanilla and savory salinity play alongside.

Finish

A hint of toasted sourdough evolving into coffee and mint.